When it comes to farming, it's all about timing. That's what makes Okanagan-based Jealous Fruits the envy of cherry farms throughout the world.
The company capitalizes on the higher altitude of its orchards and Okanagan Lake's moderating effect on temperature to extend cherry harvest into mid-September, so they can export product long after others have completed their seasons.
"There's a big gap between Northern Hemisphere production and when the Southern Hemisphere production starts out of Chile and Argentina, as they don't start until November," says Jealous Fruits' Sales Manager, Julie McLachlan.
"If we can pick fruit in early September, store it or put it on a boat to China, it'll be sold in mid-October, when there will be literally nothing available in the world except us."
Launched as a fruit stand in the early 1900s, Jealous Fruits is owned by the Geen family, with David Geen serving as the company's CEO, running the operation with his two sons, Eric and Alex. The company is now the only vertically-integrated cherry grower in Canada, meaning they have the capacity to grow, process, and package their crops in-house—controlling the process from blossom to box, as McLachlan notes. "When you buy from us, you know you're getting our fruit," she says.
In the 1990s, David Geen saw an opening in the global market for cherries. With their years of experience and David's reputation as one of the top cherry growers in the world, they went all-in. That was when their international business took off.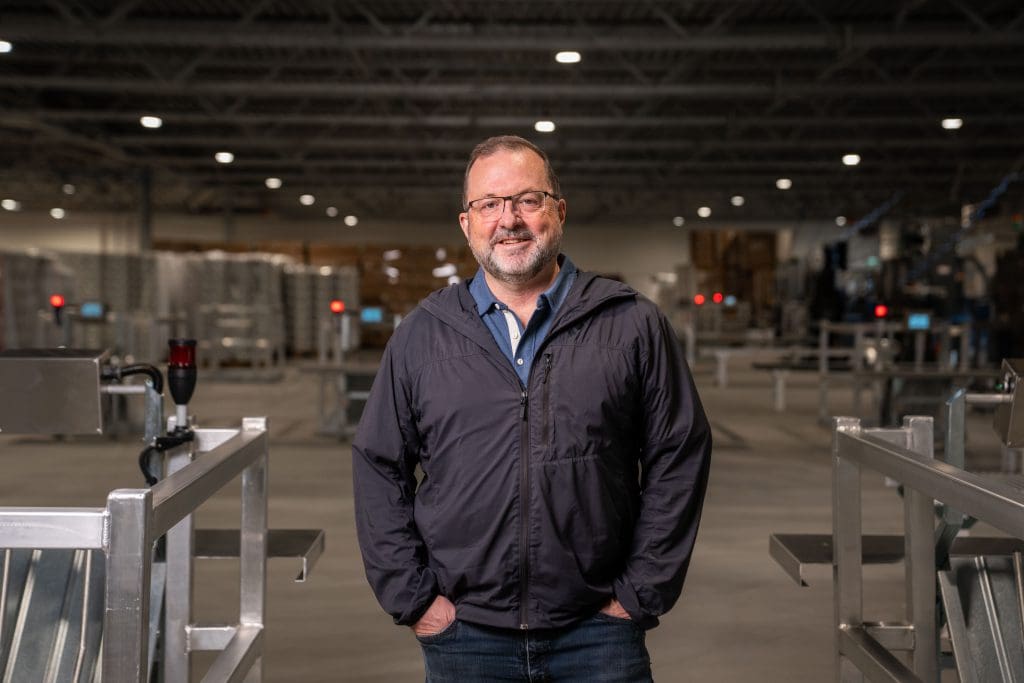 "There's no place like the Okanagan. There's a great sense of community, a lot of growth happening in the Valley. There's quite a future for us."
Growing cherries can be a risky investment, though. McLachlan notes that "cherries are a high-value crop because of its finicky relationship to heat and rain."
Moreover, to compete as an international agricultural exporter, farms have to produce a significant volume. To meet international demand, Jealous Fruits has invested heavily in its infrastructure. In fact, the company opened its new, state-of-the-art 140,000 square foot facility in 2020.
The facility offers highly precise weight accuracy thanks to automatic box fillers. The latest technology, including the first UNITEC automatic palletizers in North America and optical sorting equipment, means gentler handling and quick identification of damaged product.
At its busiest, Jealous Fruits employs up to 1,200 staff, with more than 1,000 pickers throughout their 1,100 acres of cherry trees.
In 2021, the company produced its largest crop to date: nearly 7,000 tonnes, a 250% increase from the previous year. McLachlan says they are processing about 18 tons an hour.
In addition to mainland China, the farm has a sustained presence throughout Asia, including Taiwan and Japan. Jealous Fruits also exports to Europe and in 2022, they hope to enter the Korean market.
Geen says it's extremely gratifying to see all of their hard work bearing fruit. "I take personal satisfaction in the jobs created and seeing our products shipped to markets around the world."
"We're very proud of the reputation that we have in the Central Okanagan and worldwide," adds McLachlan. "It's a testament to what David and his wife Laura have been putting into the company since the 1990s. It's been a long time coming."