As successful tree-fruit farmers, Karma and Kuku Gill worked and raised their kids on their Okanagan apple orchard—30 years later, the kids are all grown up and working alongside their parents to operate Farming Karma Fruit Co., the agritourism business the Gills launched in 2019. The transition from well-respected orchardists to successful producers of value-added fruit products and tourism experiences was supported by the community.
"Whether it was learning about manufacturing practices and equipment or retail sales and distribution, our community was able to assist us in different ways," says Karma and Kuku's son, Avi Gill, who is also the company's president. It was a desire "to give back to the community," he adds, as well as "the hope of sparking the interest of the next generation of agricultural pioneers," that inspired Karma and Kuku to launch their family-owned and operated business.
Avi's wife, Binny, and younger brother, Sumeet, are also involved in the business, using their unique combination of skills to make the company a success.
At the Gills' Kelowna property, you'll find Farming Karma's production facility, where their line of fruit sodas, which are free of added concentrates, preservatives, and sugars, are made.
Reflecting back on community partnerships, it was Peter Boyd of Independent Grocer who gave the Gills their first retail opportunity. After just three years in business, and thanks to some initial guidance from Boyd, Farming Karma Sodas can now be found in more than 3,000 stores across BC and Ontario, as well as select stores in Alberta, Saskatchewan, and the Yukon.
Avi says being situated in the Okanagan and having the ability to build off the consumer desire for the region's fruit has helped Farming Karma establish a solid reputation. The local community is also to thank.
"When you're looking to collaborate [in the Okanagan], there is always someone who is willing to help make a positive impact on your business." That's good karma, indeed.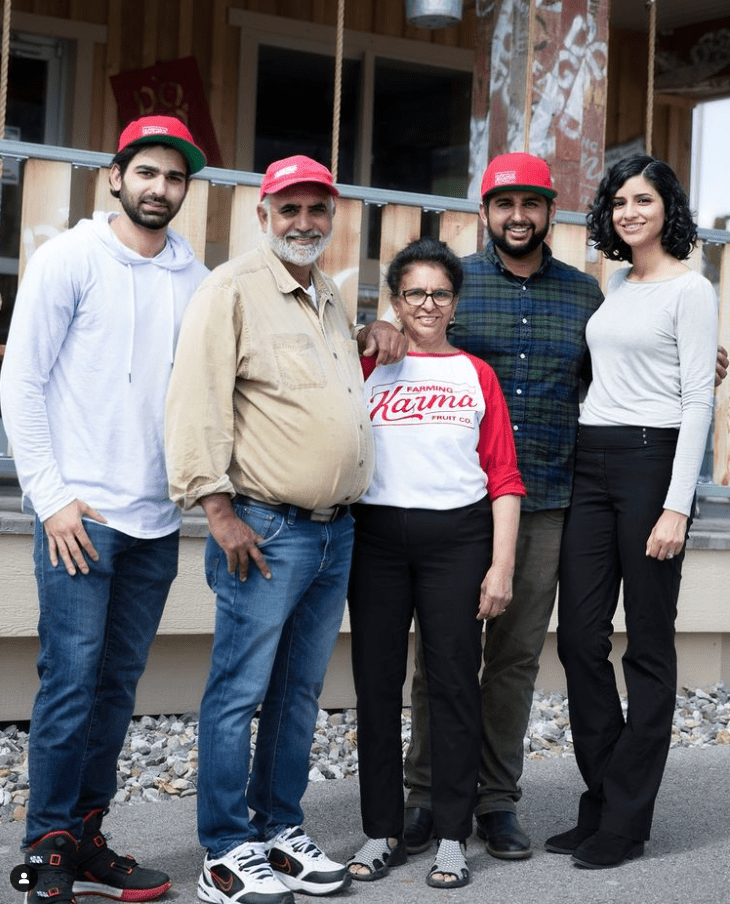 "The support from the community is immense and there is no other place you would want to start. It's accessible and easy to create a buzz in this community—consumers here are progressive and always looking to support local businesses."