Starting with just four employees in 1990, Alpine Aerotech is a perfect example of the success that can be achieved in the Okanagan.
Today, the company is one of the largest helicopter customer support centres in the world, employing 150 people between their two BC facilities, including their main headquarters in West Kelowna.
"We chose the Central Okanagan because of the many established helicopter operators in the region; the Okanagan is also home to some of the longest-standing operators in Canada," says President, Jeff Denomme. "The region has a variety of companies that work internationally but still call the Okanagan home, providing a significant contribution to our local economy."
It was these established helicopter operators that contributed, in part, to the company's success, adds Denomme.
"There was a need to provide heavy maintenance and overhaul services to help support the local industry, providing innovative solutions through our manufacturing capabilities and fostering relationships with our customers has made [Alpine] Aerotech what it is today."
Thanks to its best-in-class reputation, Alpine Aerotech now provides services to some of the most successful companies in the world from its almost 100,000 square feet of combined manufacturing and office space. The company has been a recognized service centre for Italy's Leonardo Helicopters since 2017 and is one of the largest and most reputable support facilities for Texas-based Bell Helicopters.
"The Okanagan is full of opportunity and continues to grow," adds Denomme. "All you have to do is take a drive through the Valley to see the diverse industries and companies that have succeeded here."
Of course, you can always see it by helicopter, too.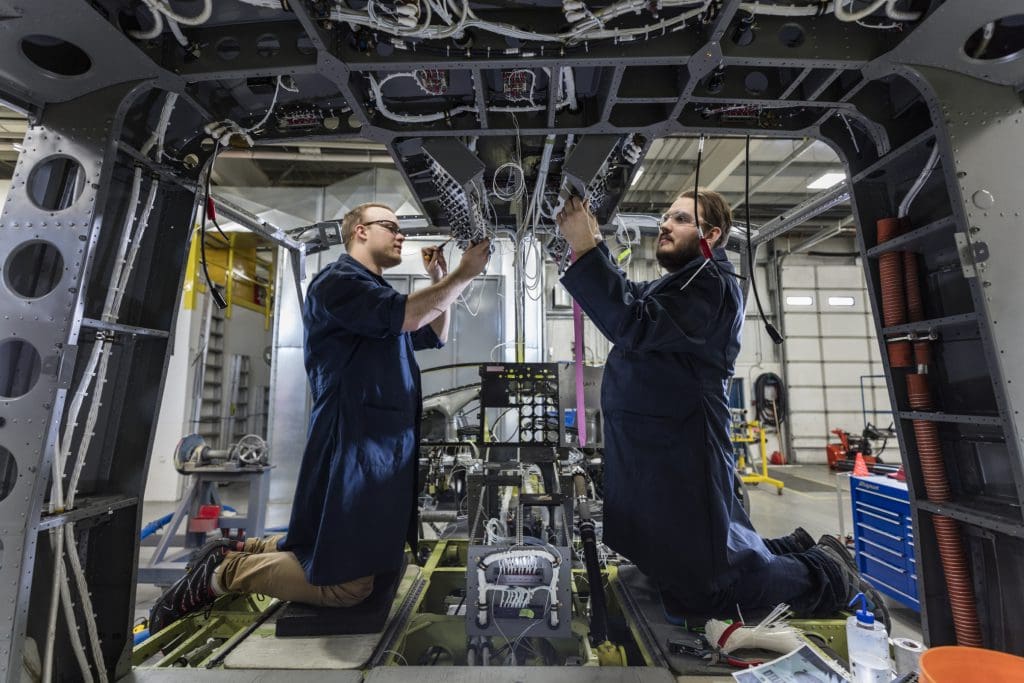 "The Okanagan offers a great work/life balance. You don't have to travel far to take in all the amenities the region has to offer. The local community is also very personable and very willing to work together."