As one of the original eight wineries in the Okanagan Valley, CedarCreek Estate Winery is a seasoned veteran who happily works with the other wineries in the region's developed viticulture sector. But CedarCreek isn't one to rest on its laurels. In fact, it's quite the opposite.
The Central Okanagan winery, which has been named Canadian Winery of the Year at the InterVin International Wine Awards three times (most recently in 2019), is undertaking a significant transformation to be a fully organic vineyard.
According to Winemaker, Taylor Whelan, it's a fundamental shift in how they're thinking about their wines and their connection to the land they've farmed for more than 40 years.
"Everything you spray on the vineyard goes back into Okanagan Lake," Whelan says. "The lake is our drinking water. As we conceptualize the closed loop, we want to make an effort to leave this place a little bit better than how we found it."
The closed loop Whelan speaks about is the holistic philosophy of cultivating the natural ecosystem of the 50-plus acres on which CedarCreek resides. The winery doesn't use anything that wouldn't be found outside the natural area and relies on animals and plants to naturally combat disease and pests. In addition, CedarCreek employs an extensive composting program, leaving nothing to waste.
The shift in thinking can be summarized this way: in order to go forward, CedarCreek is going back. "Conventional agriculture is something that started in the last century, and it changed the way people farmed. A similar thing happened with vineyards. We're on the journey back to what we were doing 100-150 years ago," Whelan says.
"People can say viticulture is pretty natural but once you look under the hood, often it's not," he adds. "So, we're making the commitment to say we're going back and trying to be as natural as we can."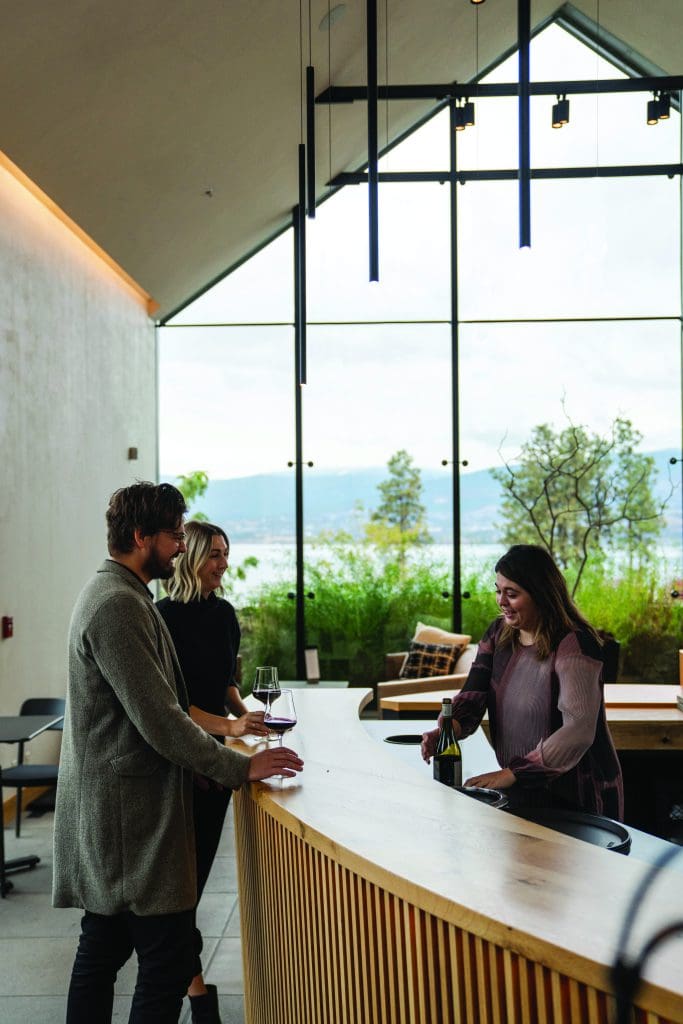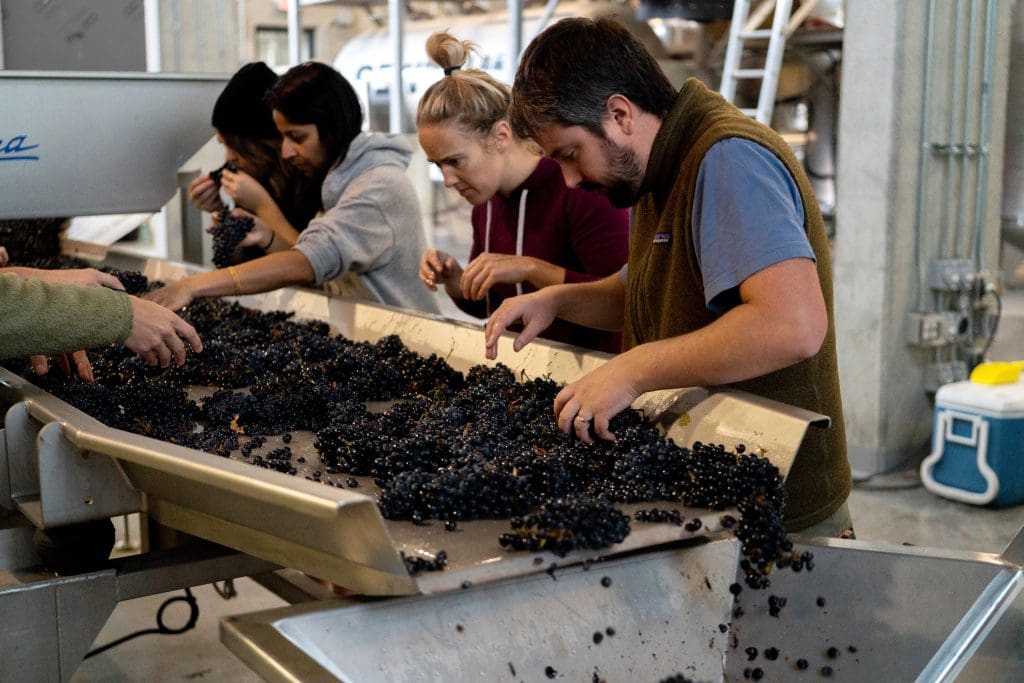 And what about the quality of the wine? Did the move to organic maintain CedarCreek's strong reputation?
In 2019, CedarCreek became certified organic in its farming and winemaking, part of a growing movement. In fact, when CedarCreek started the organic process, 4% of the Okanagan's wineries were organic. Now, it's close to 18%.
CedarCreek's Organic Viticulturist, Kurt Simcic, says it's even better. In his mind, going organic "led to a new range of wines, a tier above platinum. It's been a natural evolution—the grapes grow differently, the flavour profile is changing, Taylor is producing more unique and more valuable wines."
Whelan and Simcic point to organics as the first major achievement in a journey. CedarCreek is also partnering with Regeneration Canada, a national movement with a focus on regenerative land management, to see how they can further care for the ecosystem in which they farm.
"We're not going to sit back and say, "We're organic." We can always do more and do it better," Simcic states. "That's an important piece to how we're carrying on. It's a super fun and exciting project to be a part of."
If the winery's track record over its 35-year history is any indication, there is sure to be more excitement, innovation, and award-winning wine in CedarCreek's future.
"Many tourists who come to the region are surprised at what we can produce here. I love to see more international recognition for the Okanagan happening because there are amazing wines here."