Accelerate Okanagan is proud to announce the opening of applications for the fifth-annual OKGN Angel Summit. An investment of up to $250,000 for a Western Canadian company is up for grabs!
This uniquely elevated pitch program guides Okanagan-based investors and Western Canadian startups through the capital-raising process as part of a Dragon's Den-style selection process culminating in a public Grand Finale. On March 16th 2023, the last company standing will be awarded an investment fund of up to $250,000, the largest cheque-size in the program's history.
"The incredible momentum generated by the four previous Summits is enabling us to attract a wider range of investors and a roster of leading capital experts," said Scott MacFarlane, Fund Manager for the 2023 OKGN Angel Summit. "This innovative program is a prime example of Accelerate Okanagan's commitment to creating positive change across Canada and around the world by supporting entrepreneurs, fostering business connections, and strengthening the capital ecosystem."
Through the 10-week program, Accelerate Okanagan has helped hundreds of participating companies learn about the capital raising process and how to effectively build relationships with prospective investors. Meanwhile, more than 70 Okanagan-based investors have received training to proactively learn how to vet companies, provide feedback, and perform due diligence in supporting early-stage companies.
"The Summit's home-run idea is to pool angel talent and have them mentor and perform due diligence with the competing companies," said Mike Boudreau, President of 2021 Summit winner TechBrew Robotics. "The knock-on effect has been great as well. There are so many of the Summit's angels that continue to reach out about opportunities for us and stop in to see the robots. We even have one as our director helping to open doors with VCs. It's been great to maintain those relationships and have them in our network."
The Summit's selection process unfolds as follows:
STAGE 1: Applications and Reviews
Companies complete the application form and have a chance to meet with an investor prior to submitting it. Reviews are conducted on every business that applies for the Summit.
STAGE 2: Quarter-Finalists Selected
24 businesses are selected by investors to move forward with their pitches. All companies that applied are invited to attend further training for investment readiness.
STAGE 3: Top 24 Pitch to Investors
Quarter-Finalists deliver 3-minute pitches to investors, followed by an opportunity for breakout conversations between companies and investors.
STAGE 4: Semi-Finalists Selected
The list of companies moving into the next round of pitches is narrowed down to 12.
STAGE 5: Top 12 Pitch to Investors
Semi-Finalists deliver 10-minute pitches to investors, followed by an opportunity for breakout conversations between companies and investors.
STAGE 6: Grand Finalists Selected
Investors reduce the number of participants down to six. Companies and investors receive training in the due diligence process, diving deep into the structure and viability of the final pitching companies.
STAGE 7: Grand Finale
Hundreds of members of the Okanagan and Canadian business community watch the final six companies provide their last 5-minute pitch to investors, who perform their final deliberations and decide which company will take home an investment of up to $250K.
Since winning the 2022 Summit, Nelson-based CertiCraft has increased its overall annual recurring revenue by $200,000, added four new team members, and is making huge improvements to its sales and marketing processes. "The Summit provided the mentorship and investment capital needed for us to enter the mid-sized market segment and launch a pilot project," said CEO Sami Majadla, adding that the company "has also received incredible support from Accelerate Okanagan's RevUP accelerator program."
As game-changing as it has been for past winners, "the OKGN Angel Summit is about much more than choosing who will receive the big investment," said Accelerate Okanagan CEO Brea Lake. "It's about training entrepreneurs and investors in the capital-raising process, making it easier to invest successfully, and sourcing the investment early-stage companies need to take their businesses to the next level."
The OKGN Angel Summit is designed to bridge the gap between companies looking for growth capital and investors looking for investable companies.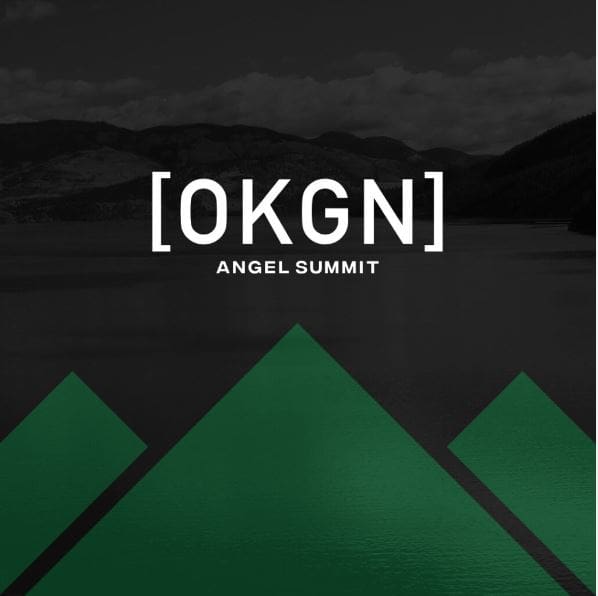 Originally posted by Thuy Tran on Oct. 19th, 2022, available on Accelerate Okanagan.