The Valens Company, which is one of Canada's most successful cannabis companies, knew that keeping things simple would be the key to their success when cannabis became fully legal.
"Some people overcomplicate cannabis," says Valens CEO, Tyler Robson. "We're really a consumer-packaged goods (CPG) company that manufactures cannabis. It's focusing on the fundamentals and getting out of your own way."
How Valens got to this point is a testament to the company's vision of positioning itself as a global consumer company connected to Kelowna, one of the most cannabis-centric places in the world.
The vertically integrated, publicly-traded company has grown to more than 370 employees with manufacturing facilities in Kelowna, Toronto, and Vancouver. Valens has a strong foothold in Canada and the United States, as well as 19 other countries—and counting.
"We've achieved success because we've gotten so far ahead of everyone else. It took a while for the market to catch up. We hit the ground running once it went legal federally," Robson says.
While the company starts with the product in mind, it ends with the needs of its customers. Since cannabis customers don't fit into one box, Valens transitioned from being a sole extraction company to developing consumer products in the medicinal, wellness, and recreational sectors.
"It's a personal experience that everyone uses for different reasons," Robson says. In a rapidly growing space like cannabis, thinking strategically is a major competitive advantage. Valens' Chief Commercial Officer, Adam Shea, says that thinking five steps ahead is part of the company's DNA.
"A lot of companies in the cannabis field are reactive… We go to where the puck is about to go, not where it is," he adds.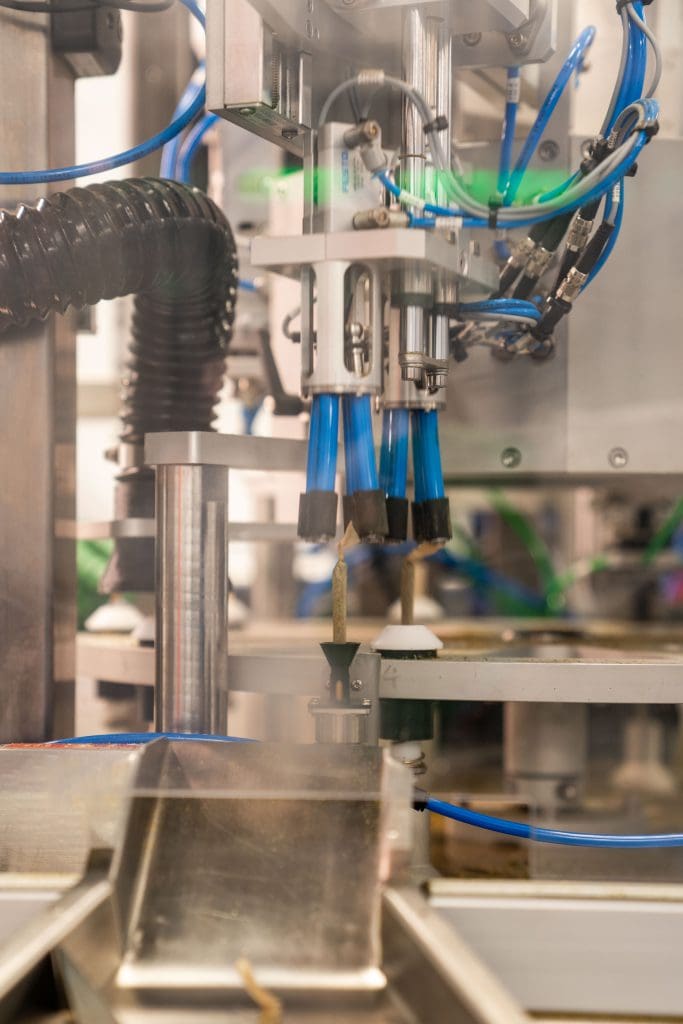 "Being part of the Okanagan community has always been an asset to us. We are in the business of making products that can potentially enhance people's lives – and we cannot think of a better place to do it."
Basing Valens in Kelowna was also a strategic move. Both Robson and Shea tout the cannabis culture in the Okanagan Valley and the local officials and businesses who supported Valens' operations as Canada moved towards legalization.
The company also benefits from local talent who are tuned in to the needs of the cannabis sector and understand the market.
"You can hire accountants and lawyers, but finding seasoned cannabis talent is very tough," Robson says. "The depth of experience here is second to none."
As they grow, Valens is looking forward to more countries opening up to cannabis and more consumers looking for safe, high-quality products that are effective for their individual needs. This forward-looking mentality combined with the fusing of deep knowledge of cannabis and consumer goods makes Valens a force to be reckoned with.
"Look out, we're just getting started. The bar is quite high, but we have the team to achieve it." Shea says.